Builderfly Can Help You Understand the Challenges Your Buyers Face
Missing product information
Your inventory might be your best, but inefficient product listings with low - quality images or poor product descriptions are capable of bringing you a bad reputation. Uneven design layout, product pages might make a customers' leave and competitor's store. With Builderfly, you can create detailed product pages with high-quality product images and videos without stress of storage on the server.
Trusting the product quality
We maintain high business standards at Builderfly and encourage all our sellers to stick to the same. You can add product videos, product reviews, social media sections to your website to earn the trust of your customers regarding product quality. Builderfly lets you create unlimited variations and add all the necessary product attributes to let your shoppers make an unbiased buying decision.
Secure Payment Gateway
Your security is our top-notch priority. When you open your business with Builderfly, we take responsibility for providing a secure shopping experience to your shoppers. Builderfly provides a free SSL certificate and custom SSL to secure our premium subscribers. Moreover, our PCI DSS compliant payment gateways ensure data encryption for online payments via your e-store.
Payment challenges
Whether a client is paying by credit/debit card, net banking, or one of the few digital wallets available today, the tension of online frauds consistently lingers overhead while making digital transactions. With Builderfly, you can enable digital, COD. Configure your store with Razorpay payment gateway and conveniently receive payments from your customers via UPI, GPay, PayPal, and digital wallets.
Timely product delivery
Secure product delivery is as crucial as on-time delivery. Customers often struggle with timely delivery and are unable to track their shipments. On your Builderfly store, you can enable real-time shipment tracking to monitor shipments. Shyplite is our prestigious and trusted shipment partner. Our promising courier aggregator lets you ship at discounted rates with FedEx, DHL, Bluedart, etc. to insure secure product delivery even in remote locations.
Awful return policies
We have a ready draft of the return and shipping policies available. You can alter it as per the permissible return slot and applicable policies to clarify your terms of shipment processing and returns to earn the trust of your shoppers. You can precisely draft your policies and make your store ready to launch instantly with Builderfly's policy template pages. Select the layout of your choice and make your policy pages more alive and readable.
What Can You Do With Builderfly eCommerce Store?
When you build an online store with Builderfly, there are a number of benefits you can reap
Create Your Online Store Today!
Boost your shopper's experience
With Builderfly, enable direct search for your store to let your customers find the product they are searching for. Showcase your vital product categories using a mega menu for simple and easy user navigation.
Improve visibility of your catalog
Create detailed product category pages with Builderfly and give a holistic shopping experience to your customers, finding all the products of a specific sort.
Reduces manual & repetitive tasks
With Builderfly, you can ease the checkout experience for your customers by using an auto-complete feature for shipping addresses and other saved information for the registered shoppers in your store.
Integrate with social platforms
Link your social handles to your Builderfly account and start selling instantly to your fans/followers on social media. Make your products available to your audience in no time.
Growth Tools
Use our growth tools to market your products and improve your visibility on the web with Builderfly. Create discounts and offers both for your B2C and B2B customers to lure your audience to shop more with zero investments.
One Management
Diversify the reach of your online store by adding multiple sales channels and managing everything at once with Builderfly's one management system. We keep your inventory and catalog in sync for hassle-free conduct of business operations.
Bloom with Influencer Marketing
Leverage our influencer pool to power your business and promote your reach in the digital arena. Amplify your brand and see your revenue multiplying in no time with Builderfly.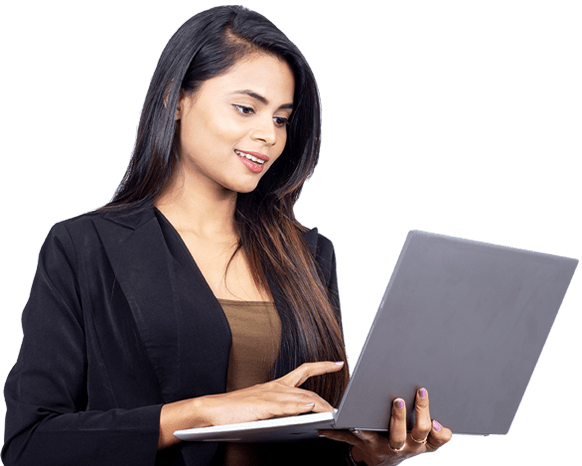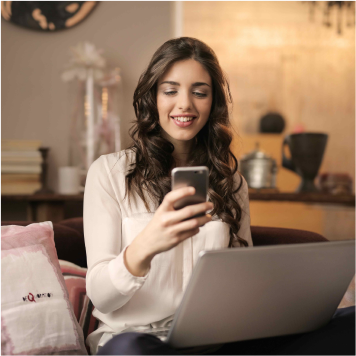 Solve your online selling problems with Builderfly!
We have everything available with us to effectively solve your online selling problems. Build your dream business with Builderfly, maximize your profits, and manage it down the road without any upfront investments.
Start Selling Online!
FAQs
Do I have to pay additional charges to use Builderfly to solve my online business troubles?
No, not at all! You can use Builderfly for FREE to set up, market, and grow your business online. Amplify your customer experience with Builderfly for no additional charges. Pay a nominal transaction fee only when you make sales through your online store.
I am unable to track my customers who leave without shopping. Is there a way to track them?
Yes, you can upgrade your Builderfly account to use our advanced ecommerce feature of cart abandonment. It lets you track the shopper's left products in their cart and helps you connect with them to complete the purchase.
How can I upsell products to my customers?
You can group similar products or add the like ones to your product listings while creating your product catalog on Builderfly. It will improve your product visibility and boost upselling.
Can I personalize the user experience with Builderfly?
We have ready email templates for you to connect with your shoppers. Using them, you can personalize your communication and build a better connection with your audience.
How can I serve customers in remote areas?
We are partnered with promising shipping companies like FedEx, DHL, UPS, USPS, and a few others. They provide coverage for shipping services even in remote locations. So you can configure them for your store and serve your customers without worrying about the destination locations.